NEKI
YOUR LUCKY TOKEN ON THE BSC NETWORK
Address: 0x374e51299e4cee5d4b0385cc2be9041c062e3232
NEKI PARTNERS
There's a new cat in town
Inspired by the Maneki-Neko fortune cat, NEKI is a BSC token joining the cryptoverse to become the top community token.
Neki's mission is to build one of the biggest global crypto communities in the world for cat fans and crypto enthusiasts, backed by some of the best financial crypto advisors in Canada, Japan, Singapore, and the United Kingdom.
The Maneki-Neko (招き猫, lit. 'beckoning cat') is a common Japanese figurine believed to bring good fortune. Our team has developed a token, that brings the core values of the Maneki-Neko: happiness, prosperity, success, money and good fortune to its holders.
Why NEKI?
The year of the Cat  (2023) is right around the corner and as you might know Central and Southeast Asia has emerged as one of the fastest-growing regions for cryptocurrency adoption, this means a great opportunity to make huge investment gains.
We are building this project based on fun and joy, that's why we are also bringing Neki's NFTs and a huge range of merchandising material for you to support Neki in every possible way.
We're a global dedicated team, with the right people leading the way. Our leadership team consists of experienced marketers, developers, strategists and investors who will take $Neki to the next level in an organic and transparent way.
An exciting world of NFT's
Be a part of the magic. Purchase one of our exclusive collectable NFTs of the oh-so-adorable lucky cats we call Nekis. Each Neki is one-of-a-kind and 100% owned by you; it cannot be replicated, taken away or destroyed.
Nekis NFTs are available in a rainbow of different styles. Just like everyone else, we love unique items and we take pride in owning something rare. Having the only authentic copy of an extraordinary and valuable item is a different kind of thrill.
Feast your eyes on the ultra-rare limited edition NFT. OpenSea will auction these exclusive Nekis NFTs on the OpenSea marketplace.
Neki NFTs are exceptionally rare. To even catch a glimpse of them in the Metaverse is a privilege. To actually own a Neki is to walk amongst virtual gods.
Neki NFTs will be the world's most refined and exclusive collection of probably rare digital assets, stored for eternity on the blockchain.
Only 500 Neki NFTs will be minted during Q4 of 2022, preserving their majesty and influence for a select few who wish to be revered in the Metaverse forever. Demand for Nekis will be huge, if you want to charge ahead of the crowd, you must act with speed and confidence.
The origin of Neki coin idea. Token contract creation on Binance Smart Chain
Neki Team recruits leading crypto advisors
Listing on Price-Tracking Websites
First NFTs are being designed
Neki ecosystem formation, creation of partnerships
Website and Neki wallets development
Coin App and Solidproof successful token audits
Neki Official Launch on PancakeSwap
Neki NFTs launch on Opensea
Token listing on centralized exchanges
WELCOME TO THE CHINESE YEAR OF THE CAT!!
Exclusive merchandising release via NFTs
Development of Neki wallet and Neki mobile APP (Beta testers)
Nekinomics:
Fair Launch and Presale
We believe in a fair launch and presale process. This means prior to our token presale, there will be NO preferential tokens, NO venture capital, and adequate notice regarding the presale and launch time. Both dates are provided publicly to anyone interested in purchasing the $NEKI token.
Ultra-limited Supply
NEKI has an ultra-limited supply of 10 million tokens only, 30% was locked for staking and exchange listing, leaving a current total circulating supply of around 6 million tokens, creating scarcity and boosting the token's value.
Ultra-low Buy & Sell Tax
A 0% buy and sell tax, along with minimal transaction costs, allows profits to be taken after only, relatively, small price gains. Net gains can be made with token price increases of <3%.
Safe & Secure
Our launch was designed with buyer concerns around safety and security in mind. Our contract has been audited by Coin App and Solidproof. Our team has been KYC by InterFi.
LP Locked
A virtually permanent LP lock means no possibility of misappropriation by developers, this makes NEKI one of the safest tokens on the BSC.
40% Decentralized Exchange Liquidity
30% Locked Liquidity Tokens
20% Marketing Wallet
10% Team / Brand Ambassadors / Advisors - Locked and vested monthly
NEKI WALLETS
Neki wallet is a fast, robust and secure wallet for the NEKI cryptocurrency.
Get your stylish NEKI Keychain QR wallet and start making contactless NFC payments.
Your NEKI keychain connects with the NEKI APP via Bluetooth for easy, secure and ultra-fast payments. Dozens of different designs to choose from!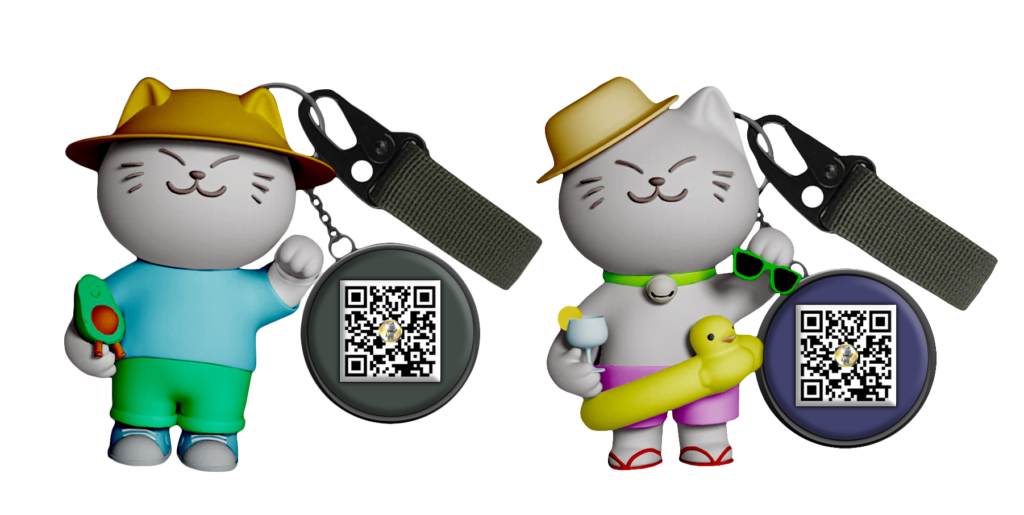 FEATURES
– Secure instant NFC payments
– Secure pin and biometric authentication
– Send NEKI instantly to anyone, anywhere in the world
– Manage contacts in an intuitive easy-to-use address book
– Receive real-time notifications when you receive NEKI
– Add and manage multiple NEKI accounts
– Load NEKIS from a paper wallet or a seed.
– Share your personal account address with a personalized QR
– Personalize your NEKI keychain
– View your account's entire transaction history
– Support for over 20 different languages
– Support for over 30 different currency conversions
– Get live support for all your questions and issues right inside of the app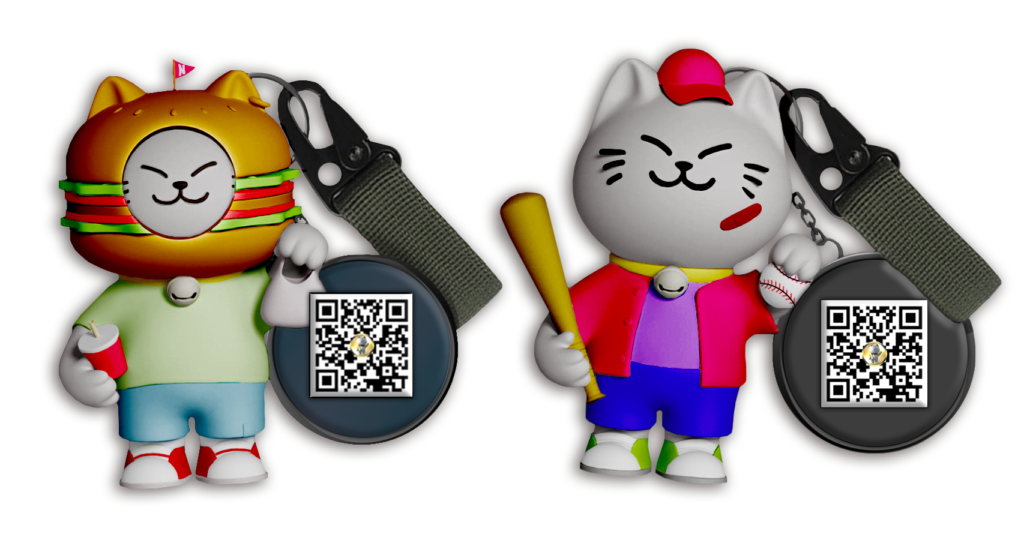 EXCLUSIVE MERCHANDISING
We will release 500 limited edition pieces to get your claws on! Collect them all!
STICKERS AND WAY MORE...!
Decorate and personalize your laptops, notebooks and more with our selection of wonderful Neki stickers!